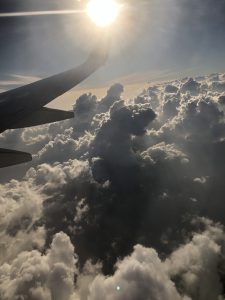 Our Chicago immigration attorneys at Zneimer & Zneimer PC assist people who need immigration help.  With the Coronavirus closing borders and keeping airplanes grounded, many foreign travelers are scared that they may not be able to leave the United States before their periods of admission expire.   The inability to leave the United States, however, does not suspend the application of the U.S. immigration laws.  Stranded passengers should apply for extension of status, if their current status can be extended, or change to a different status if it cannot, so that they do not accrue unlawful presence.  Yet travelers participating in the Visa Waiver Program (VWP), which enables citizens or nationals of participating countries to travel to the United States for tourism or business for stays of 90 days or less without obtaining a visa,1 are ineligible to either change their status or to extend their stay.  The only option for people admitted on ESTA is to make a Satisfactory Departure request that, if granted, provides additional time for them to leave the country without overstaying their authorized stay.  
According to the Code of Federal Regulations, "If an emergency prevents an alien admitted under [the VWP] from departing from the United States within his or her period of authorized stay, the district director having jurisdiction over the place of the alien's temporary stay may, in his or her discretion, grant a period of satisfactory departure not to exceed 30 days. If departure is accomplished during that period, the alien is to be regarded as having satisfactorily accomplished the visit without overstaying the allotted time."2 This is called a Satisfactory Departure. 
Satisfactory departure is granted only in limited cases and for serious emergencies, such as hospitalization, or conditions that cause flights to be delayed or cancelled for more than 24 hours (weather, worker strikes, or a pandemic, for example). For the Coronavirus, there are primarily two reasons to request Satisfactory Departure: 1) your flight back home was cancelled, so you have no way of leaving, or 2) you are experiencing flu-like symptoms and may pose a danger to other travelers. 
If you have been admitted under the VWP and an emergency – like COVID-19 – is preventing you from departing the U.S. within your period of authorized stay, you may request that USCIS grant you a period of Satisfactory Departure, which cannot exceed 30 days. If your request is granted and you leave within the window of the allotted time, you will be regarded as accomplishing your visit without overstaying your authorized stay. If you are visiting under the VWP and are not granted Satisfactory Departure, you may not stay in the U.S. beyond the initially authorized 90 days. 
Generally, to apply for a grant of Satisfactory Departure, you need to make an InfoPass appointment with the local USCIS office that has jurisdiction over the place of your temporary stay. At the appointment, you need to present any available evidence of the emergency situation.3 However, due to the long-reaching effects of COVID-19, USCIS Field Offices have closed until (at least) April 1.4 During extraordinary circumstances like the pandemic we are currently experiencing, U.S. Customs and Border Protection (CBP) may adjudicate requests for Satisfactory Departure. Travelers can contact the Deferred Inspections office to request Satisfactory Departure for up to 30 days. See below for information about the Deferred Inspection site in Chicago. 
Unlike other ports of entry like John F. Kennedy International Airport in New York or Raleigh Durham International Airport in North Carolina which are only granting Satisfactory Departure requests to travelers whose period of admission will expire with 14 days and 3 days respectively, CBP at O'Hare International Airport has not implemented such limitations at the time of this posting. 
Travelers eligible for Satisfactory Departure will be required to provide their name, date of birth, and passport information (a copy of the biographic page of your passport is fine). They may also be asked to provide their original travel plans (flight itineraries) in addition to their new updated travel itineraries (if available or possible to obtain). While walk-in requests are accepted, the preferred method of submitting your Satisfactory Departure request is via email. If your port of entry is O'Hare International Airport, the email is i94chi@cbp.dhs.gov. Make sure that you include all of the above-mentioned information in PDF format, with no more than a 10MB file. 
Our law firm recognizes how stressful unanticipated circumstances can be for foreign travelers. Our immigration team at Zneimer & Zneimer P.C. is committed to keeping you informed about your immigration options, including whether you should request a Satisfactory Departure. If you have any questions about Satisfactory Departure, contact the immigration attorneys of Zneimer & Zneimer P.C.  
Deferred Inspection Site in Chicago, Illinois5 
Address:536 S. Clark Street, Suite 131, Chicago, IL 60605 
Hours of Operation:8:00 am – 3:00 pm, Monday to Friday 
Contact Information:(312) 542-4910 
Email:i94chi@cbp.dhs.gov